Learning how to clean gutters should be at the top of a homeowner's to-do list. As a home maintenance task, gutter cleaning comes with five great advantages:
1. Protection for other parts of your home. If you allow leaves to accumulate in your gutters, rainwater overflows and will damage the walls, doors, windows, and siding. In a previous post, we also mentioned how clogged gutters lead to roof leaks.
2. Keeps small animals and pests away. Do you know that gutters filled with leaves are a good breeding ground for termites, birds, and insects? Clogged gutters are one way for pests to make their way into your home.
3. Prevents the growth of mold. Molds grow in areas that are damp and moist in as little as 24 hours. Not only do they stain walls, but they also cause respiratory problems.
4. Enjoy more savings. Keeping your gutters free from all debris is a simple way to avoid the consequences of clogged gutters. You can just imagine paying hundreds to thousands of dollars for fixing water-damaged parts of your home.
5. Preserves your landscape. Clogged gutters undermine your efforts in beautifying your landscape. Rainwater that overflows washes away everything in its path.
Now that you know how clear gutters preserve your property, let's discover how you can do the job yourself. Here are some tips and ideas that you need to know on how to clean gutters on your home safe and proper.
When Is the Best Time to Clean the Gutters?
At Slavin Home Improvement, we recommend that you clean the gutters at least twice a year - springtime and fall. However, this timing may change depending on your surroundings and weather.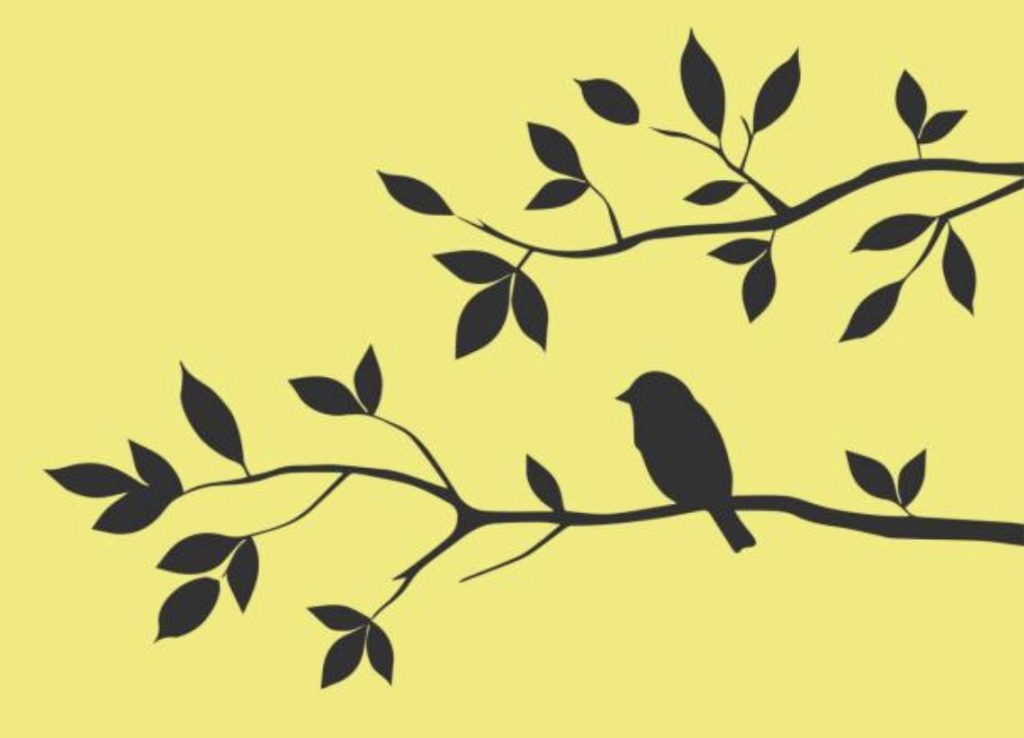 For example, if your house is located near trees, expect more leaves to fall into the gutters. Storms carry a ton of debris. In these situations, you'll find yourself cleaning your gutters more often.
Many homeowners don't figure out how to clean gutters because they have other things to attend to. But in reality, you can spend as little as 10-15 minutes for the task. Perform it on the same day you're cleaning the garage or doing some outside maintenance work. That makes gutter cleaning less likely to be forgotten.
Simple Tips on How to Clean Gutters
Materials needed:
Ladder
Goggles
Dust mask
Heavy duty gloves
Garden hose
Gutter cleaning attachment
Gutter scoop (or garden trowel)
Bucket
Leaf blower
Use any of the methods below when it's time to clean the gutters.
1. Safety first at all times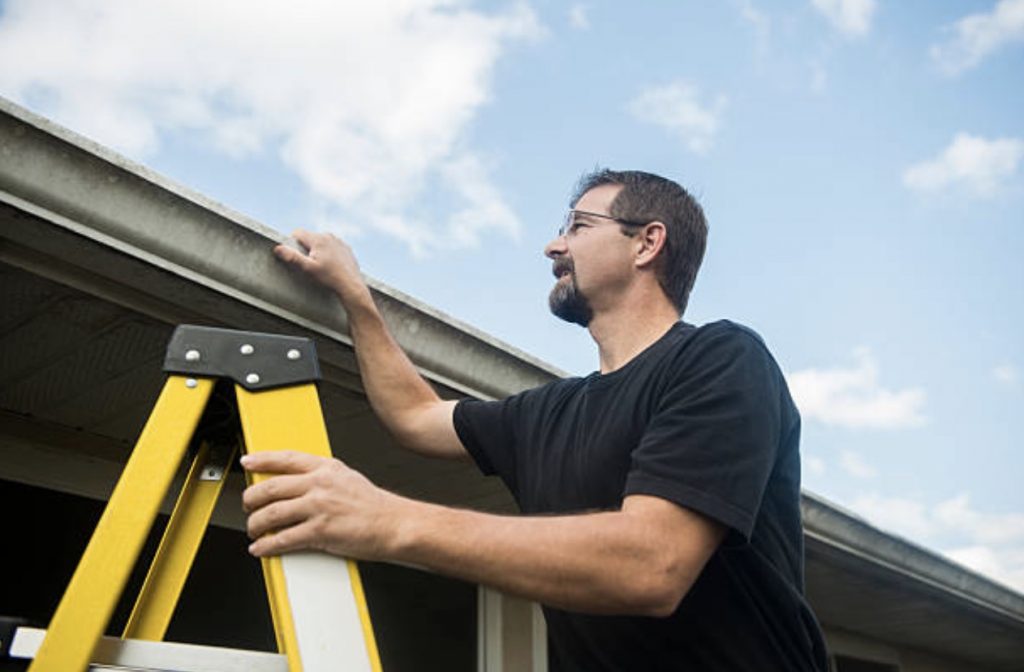 Don't start cleaning the gutters without knowing safety measures first. Since you're going to have to access the roof, choose a sturdy ladder. Make sure that the ground where you put the ladder on is clean and flat. Wear safety goggles and gloves to protect your eyes and hands from debris (and injuries).
Put on shoes with rubber soles to protect yourself from slips and falls.
2. Use a gutter scoop or garden trowel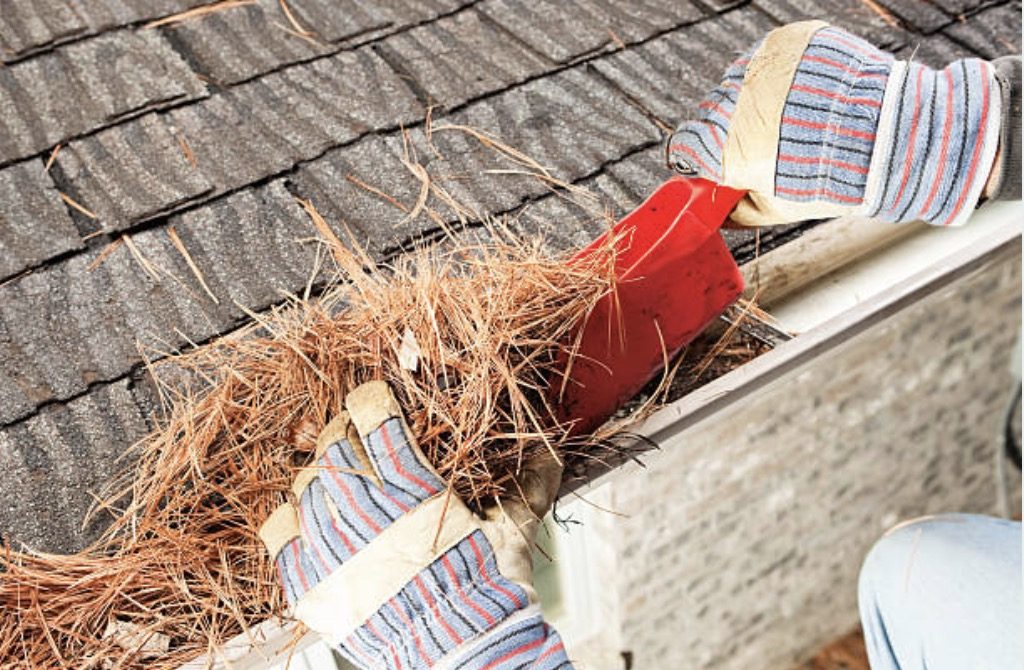 If you prefer cleaning the gutters by hand, choose between a gutter scoop or garden trowel. Either of the two is preferable and easy to use. All you need to do is scoop out the debris and place them in an empty bucket. A trash bag is also fine to use. We recommend that you clean the gutters starting at one end. This keeps your work organized so that when you're done, you can move the ladder to the next area.
Flush the remaining debris with a hose. Flushing also allows you to check that water flows freely through the gutters and that there are no leaks.
3. Use a garden hose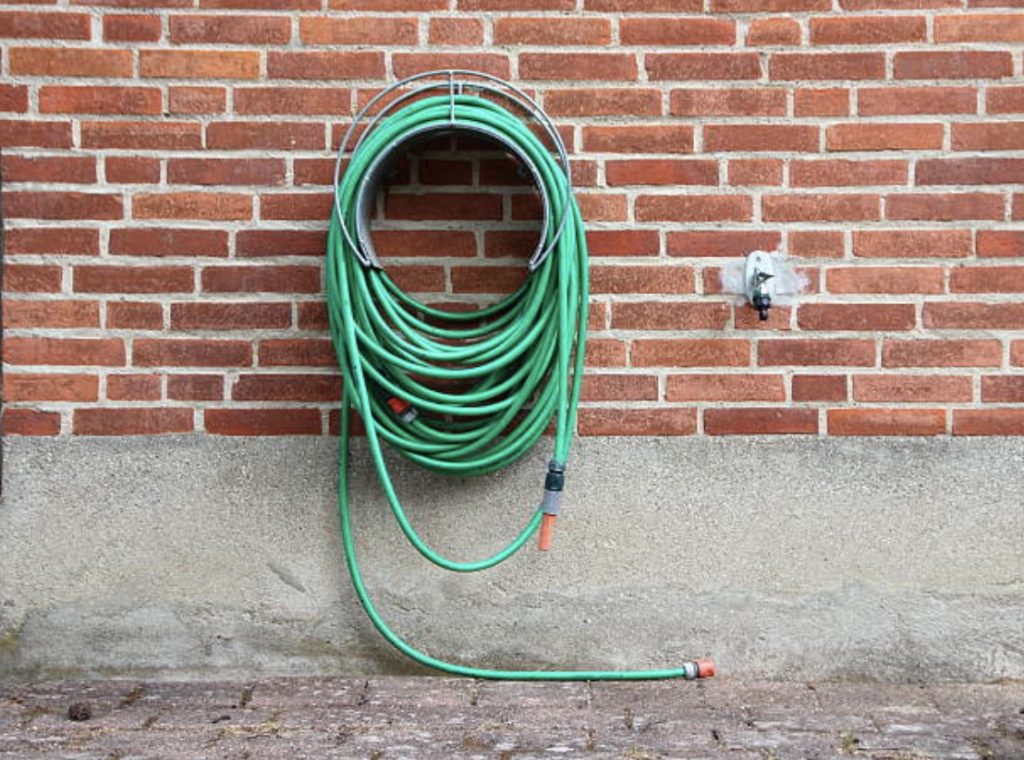 A garden hose serves as a great cleaning tool if there isn't a lot of debris in the gutters. But if the gutters are clogged, don't use this method. In order for you not to go up the roof, use a gutter cleaning attachment. Buy this at the nearest hardware store or visit Amazon.com. Take note that attachments don't work for two-story houses.
Again, start washing at the farthest end of the gutters. Water should push all the debris to the opposite side of the gutter. Be sure to remove remaining material with a gutter scoop or else it'll dry out.
4. Use a leaf blower
Most leaf blowers nowadays come with attachments that aid in gutter cleaning. Some even hook themselves to the edges of your gutters for continuous cleaning. Powerful leaf blowers are capable of removing wet leaves.
Gutter Guards Save the Day
You're probably thinking that you need to force yourself into cleaning the gutters. Let's face it: Sometimes you don't have the energy for this important task. And it doesn't mean you care less about your gutters!
Is there a way to minimize the frequency on how to clean gutters?
We're happy to tell you that gutter guards provide excellent protection from clogging. Gutter guards are made from different materials and each material can be more advantageous than another. However, they all serve one function and that's to filter out small and large objects. If you want to know more, we're written a post about the various types of gutter guards.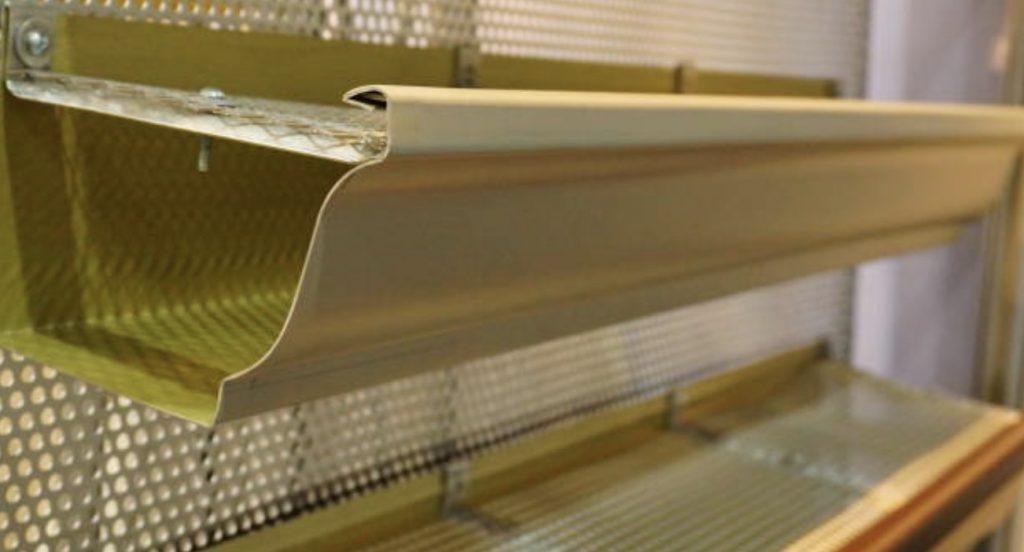 Slavin Home Improvement offers gutter guards that are simple to install and replace. Our choice of gutter guards doesn't add weight to your gutters. They also reduce the risk of fires and leaks.
What About Heavily Clogged Gutters?
Gutters that are extremely clogged require the professional services of a trusted company. Forcing yourself into cleaning out the gutters puts you at risk for accidents. Save yourself time and effort by hiring us, Slavin Home Improvement, to handle your gutter problems.
Not only do we clean gutters and install gutter guards, we also do inspections and repairs. Regardless of how well you care for your gutters, soon you'll need the help of an expert. Since 2006, we've served homeowners in Connecticut who were more than satisfied with our workmanship.
If you think that investing in professional services is expensive, wait until your gutters get broken!
We invite you to learn more by heading over to our section "Gutter Services." Thank you for reading this post. Hopefully, you were able to gain something valuable today.
Interested in a free estimate? Send us a message any time.